The basics
Rubber flooring is used in training spaces that need:
            - Protection of the subfloor against wear, stains or cracks
            - Damping of shocks caused by equipment falling or dropping of heavy weights
            - Lowering the risk of injuries for the people training on it
Our selection
At STRIDE we made a selection of products that we have tested at many different locations and of which we are sure that it meets professional standards. Over the years many of the rubber products we used have been discontinued due to flaws in production, bad supply chains or problems that occurred over time. We can guarantee that the products we use now have passed several tests and therefor we sell them with a 5y warranty.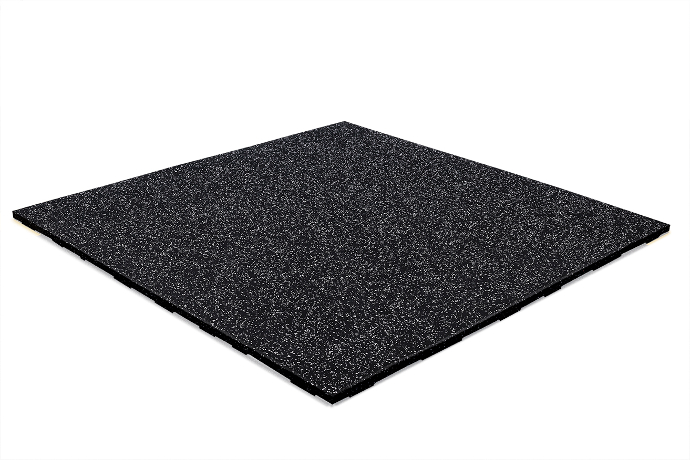 Connector Tiles
The connect tiles are our most popular and versatile rubber tiles. They are easy to install and have a nice and clean look due to the soft bevelled edge. Due to the very dense top-layer they are more easy to clean compared to budget tiles.

When you need an all-round tile for your gym, the connect tile is a great solution. We use them in medium heavy lifting areas or full-functional training gym floor, often combined with artificial turf.

Discover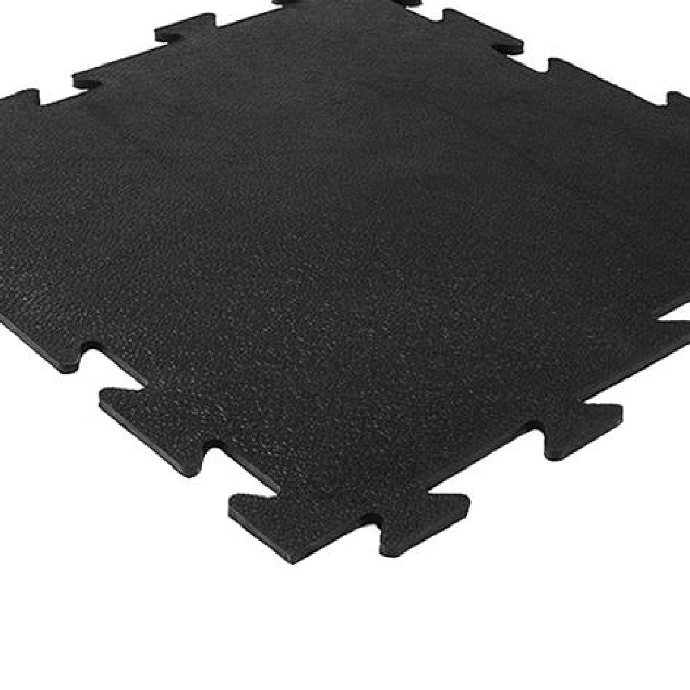 Interlocking Tiles
The interlocking rubber tiles have a puzzle pattern which enables easy installation without gluing. Due to it's straight edges,once installed it has a "seemless" look. Depending on how the light is setup in the space, the puzzle joints will be less or more visible. The more fleck content (EPDM spots) is added to the tiles, the harder it becomes to see the joints. Another benefit ofadding more fleck to the tile is that it shows less stains.

Discover